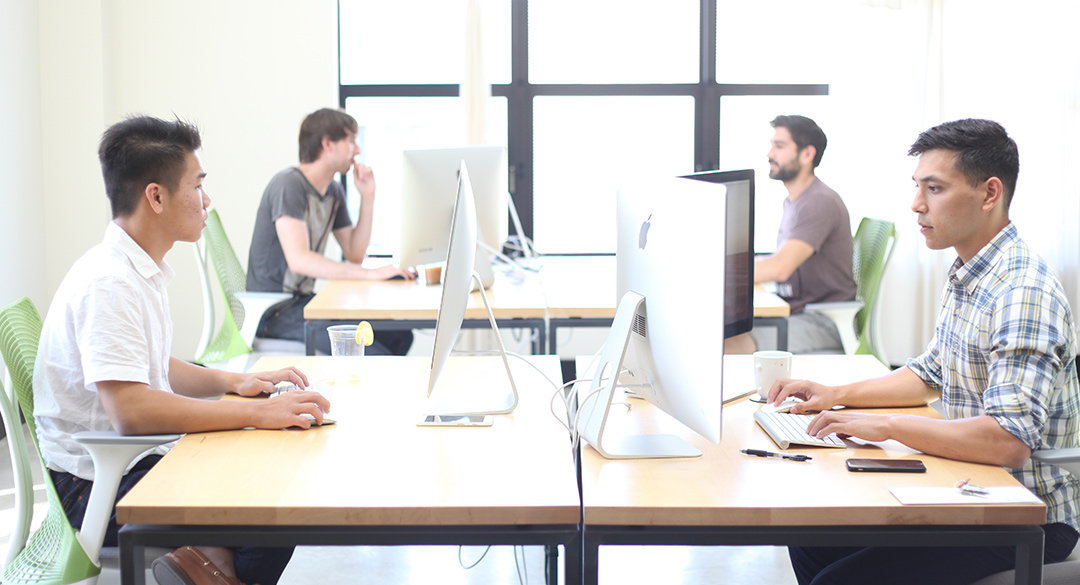 Every good WordPress repair agency is known to provide the best support for clients when it comes to how to navigate the WordPress platform and get the best out of their sites and blogs. As a world-class WordPress repair agency, we provide you with a unique branded ticket area the moment you signup with iNext web and SEO for your WordPress repair issues. This branded ticket area is to enable us to provide you with all the professional support you need as an individual and tailor adequateWordPresss solutions to your specific needs.
We even make things easier for you by assigning you your own account officer whose duty will be to install a customized plugin on your WordPress site for faster and easier support. This customized plugin makes it possible for your clients to submit their support requests to you directly from their administration dashboard.
This specific account agent assigned to you will make every effort to resolve every issue in less than 2 hours because we understand how important it is for your clients to be able to use your site and find whatever they need without any hitches.
What Makes Our Services so Powerful and Effective?
There are several reasons why our WordPress support is among the best you can receive from any WordPress Repair Agency for every obvious reason. We treat every issue with all the urgency and uniqueness it requires to make sure we provide you the best repairs and support to your WordPress problems.  Let's see some of the major reasons why our WordPress support services are so effective and powerful:
Our Support Ticket Area
This is one of the most unique pieces of our entire  WordPress repair and support services. We make sure you get a support ticket area specifically branded for your company. This support ticket area is designed in such a way that your clients can easily use them. This support ticket area stops the issue of storing up support requests you receive from your client through email.
The cutting-edge support ticket dashboard we provide gives your company that professional look and reputation your clients need to trust you with all their WordPress issues. This white label support ticket dashboard gives your clients that much needed peace of mind that they can easily communicate with our repair agents and get the solution they need with all the urgency the issue requires.
Admin Support Plugin
This admin support plugin makes getting WordPress to support a whole lot faster and easier. The plugin makes it possible for your clients to submit requests from their own sites. For instance, if your clients are building their site and encounter any type of problem in their admin area if it is something they cannot handle themselves, they will simply send you a support ticket right from their own admin areas. The issue reported would be entered into custom support ticket area. Your clients will equally receive a unique login to your ticket dashboard. This unique login will enable you to submit report and support requests to us even when your site is down.
What are the Different Ways You Can Submit Your WordPress Support Requests?
There are three different ways through which you can submit your WordPress support requests. Here we will look at these three ways to enable you to choose the one that works best for you and your site.
WordPress Admin Area
You will receive a branded plugin which you can use either on your own site or on the sites you wish to support. This admin area will make it possible for you to submit tickets from your WordPress admin area.
Branded Portal for Support
You will also receive a branded sub-domain for you and the companies you serve to visit, login to your branded support area, create new tickets, and check already existing tickets.
Customized Email Address
A special email address will be created for you through which your clients can reach you and the email will automatically create tickets for each client on your branded ticket dashboard.
What are the Most Popular Services We Provide?
We provide WordPress repair agents with a lot of services, but we will pay more attention to the following things we do often:
White Screen of Death Repairs
This is one of the common issues encountered with WordPress sites when the site malfunctions. Nothing can be more frustrating than visiting your site only to see a blank white screen. When you have this type of problem with your WordPress site, we quickly get it fixed and get your site functioning well again.
WordPress Site Backup or Migration
If you need to move your WordPress site from one location to a new location, we will do it without creating the usual mess associated with such issues. We have very qualified agents that will handle your WordPress migration to any new location of your choice and go ahead to set up a fully automated WordPress backup and restore the system for you. There is no site we cannot move no matter how big or small the site might be.
Unusual WordPress Code Errors
If there is an unusual code error somewhere around your WordPress site, it should not be there at all. Such error codes can drive you crazy in your effort to get rid of them. If you try to relocate your site, such an error code will make your task more difficult if not impossible. However, with a WordPress repair agency like us, you can be sure to get rid of it without stress.
WordPress CSS and Styling changes
As a professional WordPress Repair Agency, iNext web and SEO solutions love working with CSS and can solve your styling issues whenever they come up. Common examples are things that are either not in the right place or in the right color. We want to make sure the way your site looks leaves you feeling good and help you get better results.
General WordPress Support
The things we have mentioned are some of the common support requests we take care of most of the time. However, we provide several other services that are not listed here. We take care of any issue that has to do with  WordPress within 30 minutes. You can rest assured you will get immediate attention when you come to us and receive the quality services you need without spending much.