If you have been searching for the most reliable and experienced web and SEO agency in Bangladesh, you need look no further as iNext Web and SEO is here to help you meet all your web and SEO needs to grow your online business and rank higher on search results.
In case you are wondering how we can help you rank higher and bring in more traffic and the benefits of using the best SEO agency in Bangladesh, here are a few things you should know about our web and SEO solutions:
We help you rank your site for sensational long-tail keywords
It is not just about ranking your site for SEO. We help you do thorough keyword research to help you know what is hot in your industry and what people in your niche come online looking for.
"This way, we will be able to rank your site and site content for the most searched-for and hot topics in your industry to help you rank higher on search results."
Also, we ensure you understand the importance of having fresh and factual content on your site and blog at all times to keep the traffic coming.
We create well-crafted content to keep your visitors engaged
If you need expertly crafted articles on relevant topics, the best SEO agency in Bangladesh is here to help. What most online merchants fail to understand is that it does not end with writing blog posts every day.
If what you post on your blog or site is not helping your visitors gain new knowledge on topics they are passionate about, your regular posts will hardly make any meaningful difference.
"Hiring the best SEO agency to help you with your content creation ensures that the content that appears on your site contain very verifiable and accurate information only."
We handle your web design with search engine optimization and ease of use in mind which made us best SEO Agency in Bangladesh
As the best SEO agency in Bangladesh, we make sure your site is designed with the aim of optimizing it for search engines.
And with most web users relying on their mobile devices to access the internet, we do not ignore the importance of making your site as mobile-friendly as possible.
This is one way we can ensure that anyone who wants to access your site from anywhere and with any device can gain access without experiencing any difficulties.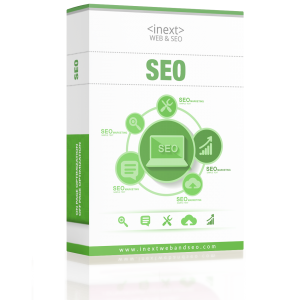 We also make sure your interface is easy to navigate and your site pages fast to load which ensures no site visitor is frustrated into leaving your site for other sites as a result of site navigation hassles and very low loading speed.
One thing you can be sure of when you hire the best web and SEO agency in Bangladesh is that you will have your site ranking high on most popular search engines like Google and your site designed to meet all modern search engine and human standards.
At iNext web and SEO solutions, we are committed to helping your business stand all above your competitors. Click here to start now!
Follow our Facebook and Google Business!