Your Business SEO Solution
Get a full website SEO audit report wroth of $150 at FREE! Let's fix your all onsite SEO errors to maximise your search visibilty on Google search result. 
THIS IS WHY CLIENTS HIRE ME AND MY TEAM!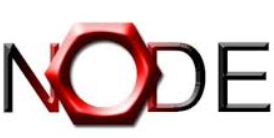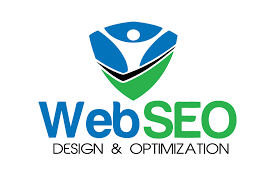 Our SEO Process
We offer you Complete White Hat SEO service to bring your website at Google 1st page position. We have experts team over here with 10 years experience to complete your work in a proper manner within the time frame. The services we have divided into 4 phases details are mention below.
PHASE: 1 – On page SEO – Website Audit
We will audit your site deeply by your targeting keywords and Google guidelines and fix all technical errors from your website.
· Keyword research
· Analysis of Keywords Search Global and Local Volume, Competition and Relevancy
· Website Document type Analysis
· Optimization of Title Tags
· Optimization of Meta Description Tags "According to the Page content
· Optimization of Meta Keywords Tags
· Header Tags Optimization for all important pages
· URL Optimization
· Optimization of italics and bold tags
· Optimizing HTML Code
· Analysis of non-index able attributes
· Robots Optimization
· Image Analysis and Optimization of Alt and Title tags
· Hyperlink Analysis and Optimization
· Optimization of internal Navigation /linking structure
· Optimization of external Links
· Analysis of Broken Links
· Page Content Optimization
· Checking of Canonicalization error
· Website URL Redirection
· Cross-browser compatibility
· Website load time
· Checking the page size
· W3C validation
· Optimized HTML Site Map Creation
· Optimized XML Site Map Creation for Google
Duration: Upto 14 days
PHASE: 2 – Website Promotion /Link Building (Off-Page SEO Monthly Basis)
We will provide a thematic link and related link to your site with High DA and PA with High Trust Flow. All links will index in Google guaranteed.
• Article Submission
• Image Sharing
• Video Submission
• Classified Ad Posting
• PPT Sharing
• PDF Submission
• Local Listing
• Profile creation
• Social Bookmarking
• Web 2.0 submission
Our SEO worker will work as a full-time employee to optimize websites, microsites and CMS websites for search engines. Duration = Until All Keywords on Top of Google (it depends on the keywords competition. If low competitions keyword than max 3 months and of high competitions keywords than max 5 months)
PHASE: 3 SMM Work / Digital Marketing (Additional Charge will apply)
We have strong experience in the field of Internet Marketing and social media marketing. We will promote your Facebook, Twitter, LinkedIn, Instagram, Pinterest.
· Facebook page creation
· Twitter page creation
· LinkedIn page creation
· Google plus page creation
· Facebook, LinkedIn, twitter, google plus promotion update
Duration = Weekly / Monthly with Off Page SEO
PHASE: 4 – SEO Reports
· Article
· Detailed Report of Submitted Links with its Page Rank and Website Links
· Weekly update report
· Detailed Report of On-Page SEO in Word Document.
· Update ranking report
· Recommendation if required while doing on page SEO
We're sincerely hoping to do business with you and build a long-term relationship with you. If interested kindly respond whenever you are online or please get back to me with any question. I'm ready to optimize your website.
Our SEO Plans and Pricing
SEO Lite
3 Keyword Groups

Up to 15 Keywords

8 Unique blogs

500 words each blog

Fully Managed SEO
SEO Pro
5 Keyword Groups

Up to 25 Keywords

20 Unique blogs

500 words each blog

Fully Managed SEO
SEO Premium
10 Keyword Groups

Up to 40 Keywords

35 Unique blogs

500 words each blog

Fully Managed SEO
All of our monthly SEO plans include the following:
1. Daily Keyword Tracking
2. Weekly Reporting Portal
3. Monthly Content Creation
4. Keyword Research
5. On-page SEO updates
6. Off-Page SEO and link building
7. Ongoing Website Audits
8. Site Speed Optimization
9. Will provide username to check live SEO performance
Do you have a question about our services? 
Get a FREE qout now! We are also available on live chat.