WordPress is the most popular open source Content Management System that is widely used across the globe to deploy and upgrade a website.
With thousands of preinstalled template and plug-in, WordPress website has become the most flexible and powerful management system. Initially, WordPress was originated as a Blogging tool but with continuous development, it is comprised into a fully optimised content management system.
WordPress is coded on PHP and MySQL database with design elements packed as 'themes'. Since the WordPress website separate content with design therefore the user just have to install a new theme in order to change the website looks.
Today, we are going to view top WordPress website themes, Plugins and Tools. Since there are thousands of themes, plugins and tools; we are only going to discuss about a few but most popular one.
Top WordPress Website Themes We Recommend
WordPress offers thousands of high quality themes to choose from and sometimes it becomes quite challenging and time consuming to find the right one that suits your purpose. So here are the top WordPress website to select and examine their pros and cons. Here you can compare multiple Themes and find best suit for your purpose.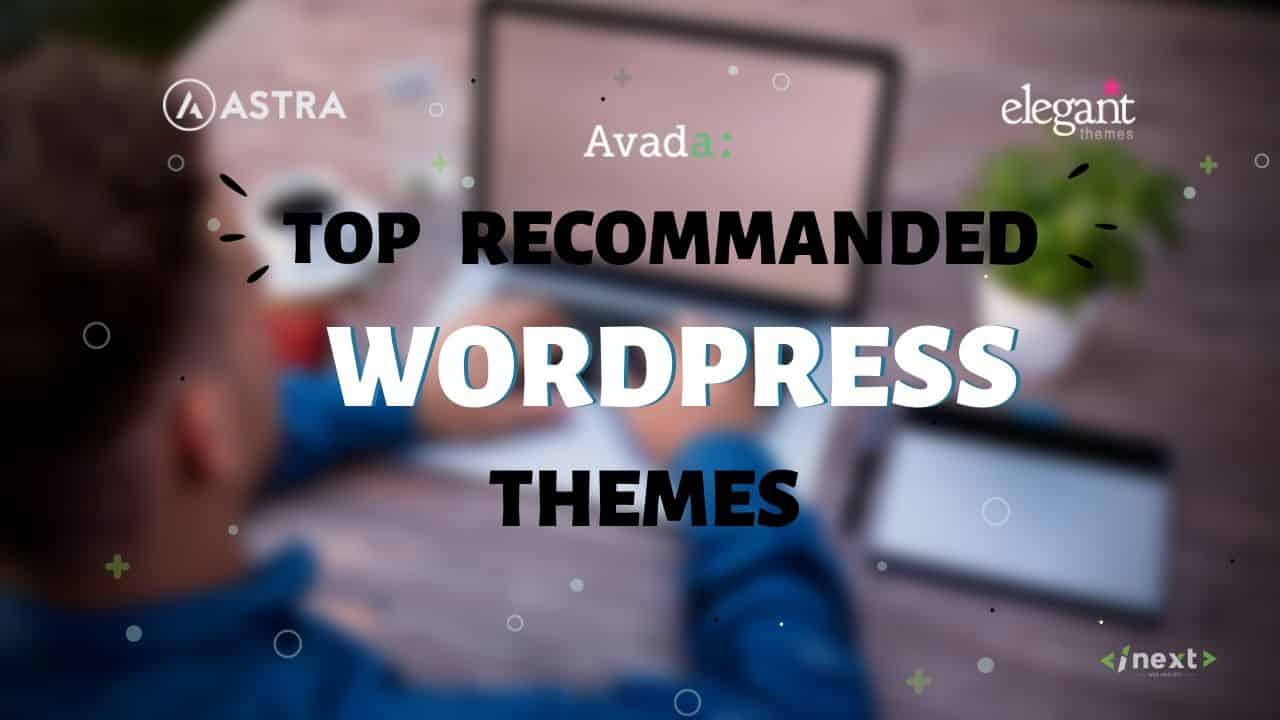 Avada Theme (Paid):
This is the #1 selling WordPress theme available in the market. It is widely popular because of its flexible and multipurpose nature. With Avada, the user can build any kind of website (whether for personal or professional use) at ease without touching a single line of code. It is a powerful multipurpose theme to deliver fast and easy management. With different combinations of page elements, colors and suitable settings you can have a great website to explore. With thousands of template to choose from you can deploy your website in no time.
DIVI Theme (Paid):
DIVI is a superior wordpress theme that evolves the way of website building platform. It gives the ability to the user to develop spectacular designs with unmatched efficiency. Its responsive editing helps the user to build responsive websites easily and with its responsive nature, you can even control how your website looks on mobile phones. With this theme, you can easily modify your website and can undo or redo changes at ease. So if you have made any change by mistake or do not like the new modification then you can simply travel back to previous setup without a sweat.
Astra Theme (has both Paid and Free version):
Astra is fast lightweight WordPress theme suitable for blogging, personal portfolio and business & e-commerce website. This is a fully customised and attractive theme built with SEO and offers unparallel speed. The theme is built for those who need super fast performance. It not only offers speed but also gives access to the user to customise the website easily. In other words, the user can make the website how he/she wants the website to look like without typing a single code. Using Astra Theme, the user can easily control colour, font and design to integrate it with the brand.
WordPress Plugins & Tools
WordPress offers thousands of plugins written in PHP programming language to integrate you website. A plugin is a set of functions coded in a specific programming language that can be added to WordPress website to increase its functionality. Depending on the need you can choose free as well as premium plugins to improve your websites performance. Plugins are small software that are integrated with WordPress software.
Here is a list of some frequently used and most popular plugins available.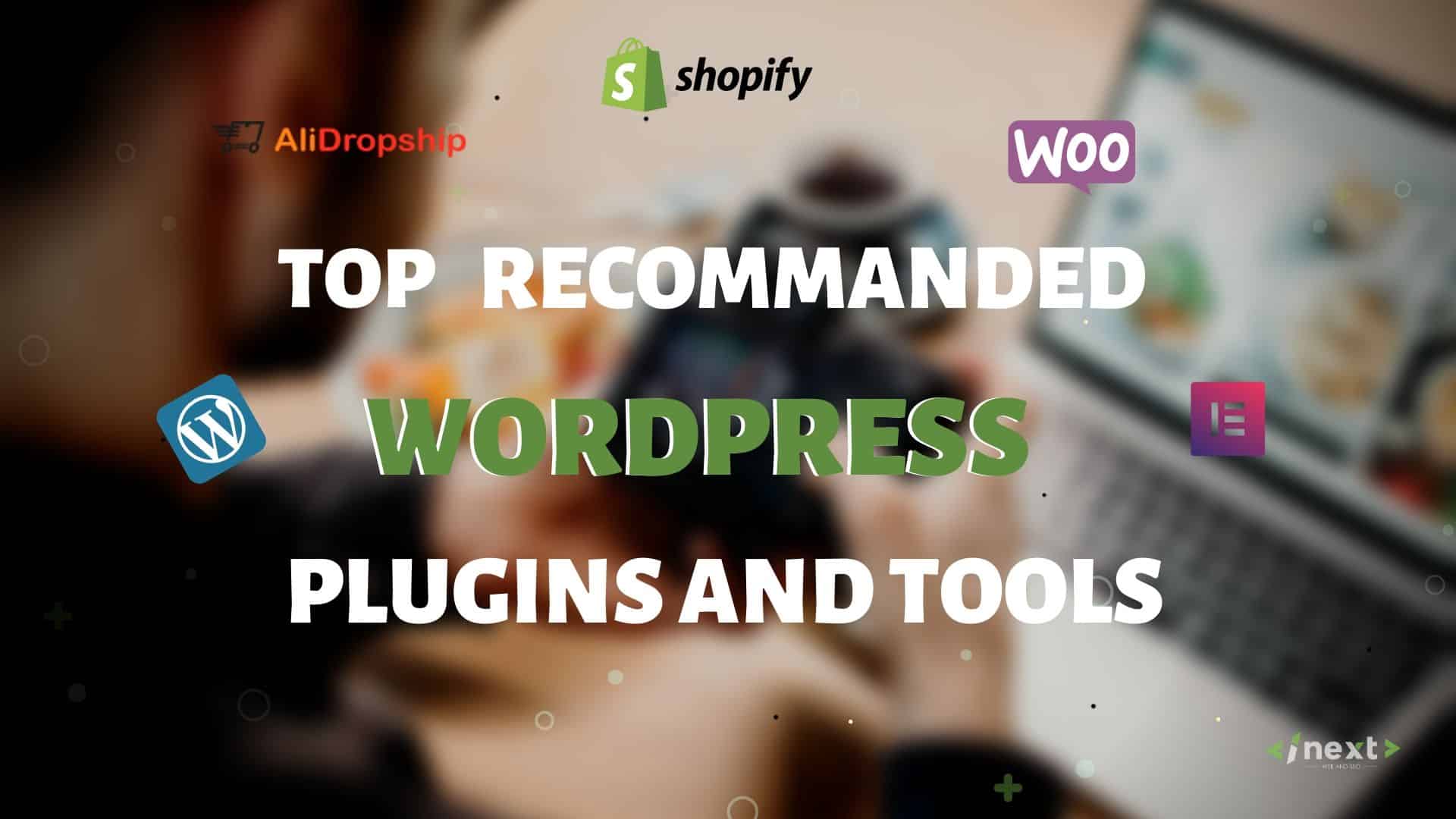 Most Popular Builder Plugins:
Elementor:
It is a WordPress page builder plugins that replaces the traditional WordPress editor with an advance live frontend editor. This plugin helps to create complex layouts at ease. With the help of Elementor plugin, you can do changes in the visual design and see the changes live without playing switch-switch between editor and preview mode.
Fusion Builder:
A Fusion Builder is a flexible WordPress plugin that provides user friendly experience by improving wordpress look and feel. It is basically a drag and drop content builder visually to create wonderful WordPress website.
DIVI Builder:
Divi is just not only a WordPress theme; it is highly superior visual editor that can take your website to whole new level. This plugin helps the user to work on page at frontend. With Divi library, you can save various custom modules and layouts for future use. In this plugin, you can sync a specific layout from the library unlike others in which complete library is sync. Apart from your custom made layouts, you can also jumpstart with predefined layout from the Divi library.
Custom CSS: 
Custom CSS helps you to customise your theme independently. If you directly change CSS coding then and later update the theme then applied CSS code will be lost but with Custom CSS plugin, your customise CSS code will run irrespective of theme applied.
E-commerce Plugins:
if you are building an ecommerce website then it is necessary to ensure right ecommerce plugin that suits your business. Choosing an inappropriate plugin will lead to loss of money. A better plugin means a better opportunity to grow. There are multiple plugins but each one does not have same set of features. So here are some top picks for ecommerce platform.
Woocommerce:
Woocommerce is not just a top plugin for wordpress but also one of the most popular platform for ecommerce business in the world. It offers a large number of add-ons and themes. With a specialised developer community behind, the hosting companies have started delivering Woocommerce hosting solutions. You can avail a large number of benefits from this plugins such as choosing a perfect theme and extension from hundreds of predefined option. Assign the best theme which suits your WordPress Website Other benefit of Woocommerce is that you can sell physical as well as digital goods on the website at ease. This plugin gives you access to complete inventory management, Payment and Shipping options.
Shopify:
This is not just a plugin, it is a complete one stop solution for hassle free service. Shopify is the faster growing ecommerce platform that helps in sustainable growth of ecommerce business. This platform does everything for you, from technical aspects to taxes & shipping. It does everything for you. The major attraction of Shopify is that it comes with an inventory editor and bulk importer sync with order tracker that assists in managing inventory at ease. This platform is suitable for selling physical goods as well as digital downloads or electronic media. Another feature of shopify which makes it the fast growing platform is that it can be integrated with everything. From a Facebook store to pinterest buyable pins.
Alidropship:
Aliexpress is one of the leading ecommerce website around the world and with easy access to this site on your webpage will definitely boost your business. With WordPress Website, you can install alidropship plugin to directly import the necessary items to your webpage. The items you required on your webpage will be visible on your page instantly with all multimedia and description. Hence, it is the fastest and comfortable way to run. With just one click installation to Alidropship plugin, you get the access to thousands of handpicked products from aliexpress database. Apart from this, Alidropship offers a single control panel to access all your products, price, profit, traffic stats and bookings.
Contact form and Regular Form management Plugin
With wordpress Contact form Plugin, connect with customer within seconds. It is the best solution for wordpress users to receive messages from customer's right into the email inbox. With an easy access plugin, you can receive message from any page, post or even widget. This feature allows the customer to connect with you within instantaneously. Let's have a look on some top contact form plugin offered by WordPress.
Gravity form:
Gravity form is the best time saving wordpress plugin for management. It can build and publish your forms quickly, just select the field and configure your options by using build-in tools. Gravity form is partnered with Hub spot and is under continuous improvement to fulfil every need. This form is easily integrated with third party services to provide better online services.
Ninja form:
If you want a professional website then Ninja form is best suit for you. This form creates simple, flexible and user friendly WordPress Form that will make you feel like a pro web developer. No technical skills or coding knowledge required to design a form. You can easily design a complex and top rated form like a professional without any developer knowledge. Being a designer is not mandatory to build an attractive WordPress form. It is build with accessibility and mobile responsiveness to give best support and more integrated than any other WordPress form. Key features of Ninja form are: Drag & Drop, regular updates, fully responsive, SEO and mobile friendly, Spam protection, Export and import form and many more.
WPForms:
This is a beginner friendly WordPress plugin suitable for newbie. If you have less knowledge of contact form or just start using WordPress then this is the right form to start with. The inbuilt drag & drop option enables you to create a great contact form, subscription form, email form, and many other types of form with just a single go.
Contact Form 7:
This form is used to manage multiple forms and customise mail content easily with simple mark-ups. It is a free plugin that supports CAPTCHA and spam filtering. This form can track user's stealth, copy personal data to database, store cookies and send any data to external servers.
Top WordPress backup Tools:
Choosing the right backup plugin is always a tough choice. It doesn't matter what size of business you are holding but without the right backup, everything can go to dust. There are a lot of options available in the market for backup but which is desirable for you? Well, today we are going to analyse the importance of backup and which is the best fit for your business. There are majorly three backup options available-:
Database Backup: This option will back up only the wordpress database.
Complete Backup: This backup plugin will help you backup entire WordPress website including WordPress database and all WordPress files.
Schedule Backup: This plugin is suitable for large business where you can backup all data automatically at a particular period of time. This enables peace of mind.
Some useful Backup Plugins are listed below-:
WPVivid Backup Plugin:
This backup plugin is a wonderful plugin that hit the market. With its impressive backup features, one click restoration and storage option; you can transfer the entire website to domain or server. There is no limit to number of backup. You can set automatic schedule to backup website database to any cloud storage of your choosing and restore it when necessary. You can set automatic backups at any frequency whether it's daily, weekly or monthly, whichever is best fit for your work.
ManageWP Plugin:
Managing multiple sites can be a huge pain. But with ManageWP plugin, all data can be backup in a single dashboard. Now you can view all updates, customer enquiry and responsive actions under one roof and if you wish to explore a specific then you can also do that with easy to direct website. You can now even keep a check on the website performance such as speed, processing time and other stuff. If your website is down for any reason, you will be notified by mail or SMS immediately and you can get it back online without anyone noticing it.
Updraft Plugin:
Updraft is a simple and flexible backup option with automatically schedules backup of entire website along with WordPress files to cloud storage and when necessary can restore it to a new server with just one click. There are multiple cloud storage options available such as Dropbox, Google drive, Amazon S3 and so on. This plugin is comprehensive in terms of features. Unlike other backup plugins, Updraft offers backup option to more cloud options than any other plugins. It let you setup automatic backup option and restores to new server whenever required. It is faster than any other plugin and uses fewer server resources. And most importantly it is tested over 1 million websites.


Top Caching Plugins:
Speed is an important factor in building a good website. Cache is a temporary data packet that stores frequently used data and upon request, it can give quick access. There are various steps involved in which computer needs to run in order to present the data. With the help of caching, load on wordpress hosting server is reduced and user can have faster experience. A fast website will significantly experience SEO advantages which will lead to higher ranking in search result. Therefore let's have a look at best plugins to boost your website.
W3 Total Cache:
Using a cache plugin can be a little tricky. W3 total Cache is a popular caching plugin due to its comprehensive options. It has all the features which are required to set up WordPress cache. It improves the user experience on the site by increasing website performance and reducing load especially for the mobile friendly websites. When this plugin is fully configured, it improves overall performance by 10 times.
WPFC cache:
This cache plugin is suitable for website which have more use of rendered, PHP and MySQL stuff. This stuff utilises a lot of RAM and CPU. Thus making the website slow. To improve site performance, WPFC cache plugin generates and stores the static html file on users system. This enhances the site speed and reduces page load time.
WP Rocket:
This is a beginner friendly cache plugin which automatically allows the user to cache website instantly. It is the easiest plugin which helps the beginner to use it without knowing the technical terms used in operation.
Marketing Tools:
Just launching a website is not enough; you should know how to drive traffic to your website. Without proper marketing tools, you cannot run a successful website. You should know the ways to make your website visible in the market. Here we are going to discuss about the best marketing tools to use on your WordPress Website.
Facebook Pixel:
Facebook has become global market for advertisement and promotions. By installing Facebook pixel plugin from your WordPress website will give you access to capture visitors action when they interact to your website. With this, you can track leads, check people view content on the page or added any item to the cart but didn't purchased. This will give you the journey of the customer who visited the site. This will also help in analysing why the customer didn't purchase and you can improve the cause so that next customer will definitely purchase.
Google Analytics:
Google Analytics is a free to use tool and can be use to integrate with any WordPress Website. With the help of Google Analytics, you can predict the user's behaviour. This tool is used to analyse the user's action on the website and track their activity to know what actually he is looking for. In other words, Google analytics helps to anticipate what user is looking for.
SEO Plugins:
Search Engine Optimisation is an important step to make your website visible in crowd. When someone searched anything on Google Search engine, various websites are listed in the search result but have you ever wondered the difference in the website listed at #1 and #10? Well, this is all due to specific keywords or what we call a search engine Optimisation (SEO). The more your website is optimised; the better will be the searched result. Now let us focus on how to make your website optimised. WordPress offers several SEO plugins to improve your website ranks. Some of the plugins listed below.
SEO Framework:
This is an only fully equipped SEO plugin that is entirely based on white hat rules imposed by wordpress. It is a proven method to optimise your website. It is a preconfigured SEO solution and an expert in the field to ensure excellent starting point for the beginners.
Yoast SEO:
Yoast SEO is a valuable tool for a website regardless of whether you are a personal blogger or a professional website management. Yoast is a Search engine friendly plugin which helps in attaining a higher rank in search engine results. Yoast SEO is free to download and install. It has a simple step by step procedure and suitable for beginners.
Rank Math:
Since we already know that SEO is the best and consistent way to drive traffic to your website but don't know how to better optimise it then you should definitely try Rank Math. With this, you can have power of an entire SEO team within a few clicks. Rank Math helps in step by step installation to setup SEO to your content perfectly. It assists in optimising your content with unlimited keywords. It saves a lot of time by integrating your webpage with Google search Console to important information about your website. Rank math takes 34 detailed SEO test and resolves 404 errors for better real time experience.
CONCLUSION
This was a guide to effective theme selection suitable to your website and gives you a perfect plugin to manage and handle us website more efficiently.
WordPress website has become the most flexible and powerful management system and with best selection of plugins, your business will grow tremendously.
Initially, WordPress was originated as a Blogging tool but with continuous development, it is comprised into a fully optimised content management system. With suitable themes, Tools and plugins you can develop a wonderful website that can ensure traffic at great extend.
WordPress is coded on PHP and MySQL database which makes it fast and with proper caching plugin you can develop hinderance free experience for users. If you are working on an ecommerce website, then you need a good knowledge in which ecommerce plugin you should use.
Various plugins are available in the market but you should know which one will benefit your need. A better plugin means a better opportunity to grow. There are multiple plugins but each one does not have same set of features.